We fully undertake the support of businesses for their participation in Public Electronic Tenders, as well as in Preliminary Tenders.
The process of submitting an offer for Electronic Tenders takes place through:
the ESIDIS Electronic Platform (National System of Electronic Public Contracts).
the cosmoONE Electronic Platform (sourceONE Electronic Tenders suite of applications).
the Electronic Procurement Platform iSupplies.
The services provided by us concern the complete registration of what is required for a company to participate in a public tender [with more than 5 years of experience - see here Indicative Clientele].
---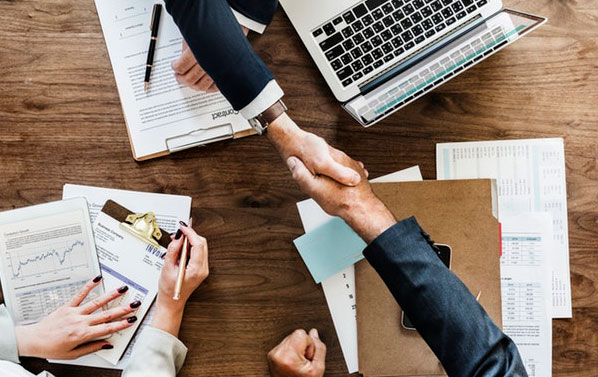 ---
Specifically, our company undertakes all Consulting Support (full File Management) as follows: 
Preparation of Documents and Detailed List of Supporting Documents for Participation, highlighting critical parameters for Tender Submission.
Enumeration & Control of all the required Documents as well as the Technical / Financial offer etc.
ESIDIS connectivity check and code verification.
Completion of Necessary Forms [Solemn Declarations, Technical Offer, Financial Offer as well as Compliance Sheets, Single European Contract Document (EUCC) & Standard Solemn Declaration Form (SSDF)].      
Electronic Attachment (upload of files) of all supporting documents for participation in the respective electronic technical and financial offer files (ESIDIS, cosmoONE & iSupplies information system).
Completion of the Information System [Entering demand responses in the respective fields, Necessary references (compliance sheets), Entering Offered Prices, Creating systematic printouts of financial and technical offers].
* Capability of Issuing a Digital Signature or in case it already exists, free Validity and Expiration Check.
Additionally, we offer: 
Providing instructions for the correct creation of the physical file submitted to the Contracting Authority after the electronic submission of the offer.
Communication with the competent bodies (Procuring Authority, General Directorate of State Procurement) for any clarifications or problems regarding the procedure if deemed necessary.
Online registration of other additional supporting documents - clarifications, updated documents that may be requested by the Contracting Authority, as well as pre-trial appeals.
In case of Validation:
Enumeration of the certification documents, their control and electronic registration.
Registration of other supporting documents beyond the tender process (Guarantee Letter of good performance etc.).
---
More information at  2108028330, 2811756859, or complete the Contact Form so that we may contact you.
Also see: