The Investment Center is a consulting services center that has been active nationwide for over 10 years in Business Support. It was established with the aim of providing comprehensive support services to business entities in both the private and public sectors, with headquarters in Marousi, Attica and Heraklion, Crete.
| | | |
| --- | --- | --- |
| | ISO 9001: 2015 Certified Company. Authorized APED Supplier (aped.gov.gr) | |
The company has expertise and unique experience in the installation of Digital Signatures as well as in conducting Public Tenders.. Since the mandatory transition to the electronic execution of public tenders (through the ESIDIS information system), we have successfully undertaken a number of digital signature installations as well as submissions of public tenders. 
The large number of projects we have handled and the stable collaborations with our clients, combined with the experienced human resources with a high-level of technical knowledge and the specialized network of partners, substantiate us being a model office.
Regarding the conduct of Public Tenders, our goal is the correct and impeccable completion of the bidding process, responsibly and without omissions. With regard to Digital Signatures, our goal is that the legal representative of a business or organization can successfully sign digitally, easily and quickly. The process is performed entirely by us, without the customer having to spend time waiting, communicating with ministries, repeated visits to public services, etc.
Since 2015, the Digital Signature installations undertaken by our company exceed 8.000, while the submissions of public tenders exceed 15.000. The integrated services concern both legal entities of private law [Companies, Organizations, Joint Ventures, Cooperatives] - see Indicative clientele of Private Sector Companies, and of public law [Municipalities, wider public organizations, Contracting Authorities, Legal Entities of Public Law of the Greek State] -  see Indicative Public Sector Organizations.
Finally, our company has the alertdda Public Tenders Immediate Update Service, through which a business can have daily information on all New Public Tenders and Notices of interest from all Public Organizations in Greece.
Our Strengths are (a) Reliability & Responsibility - (b) Comprehensive Service - (c) Substantial Support & Responsibility - (d) Covering real needs.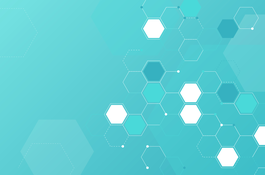 See our Business Profile